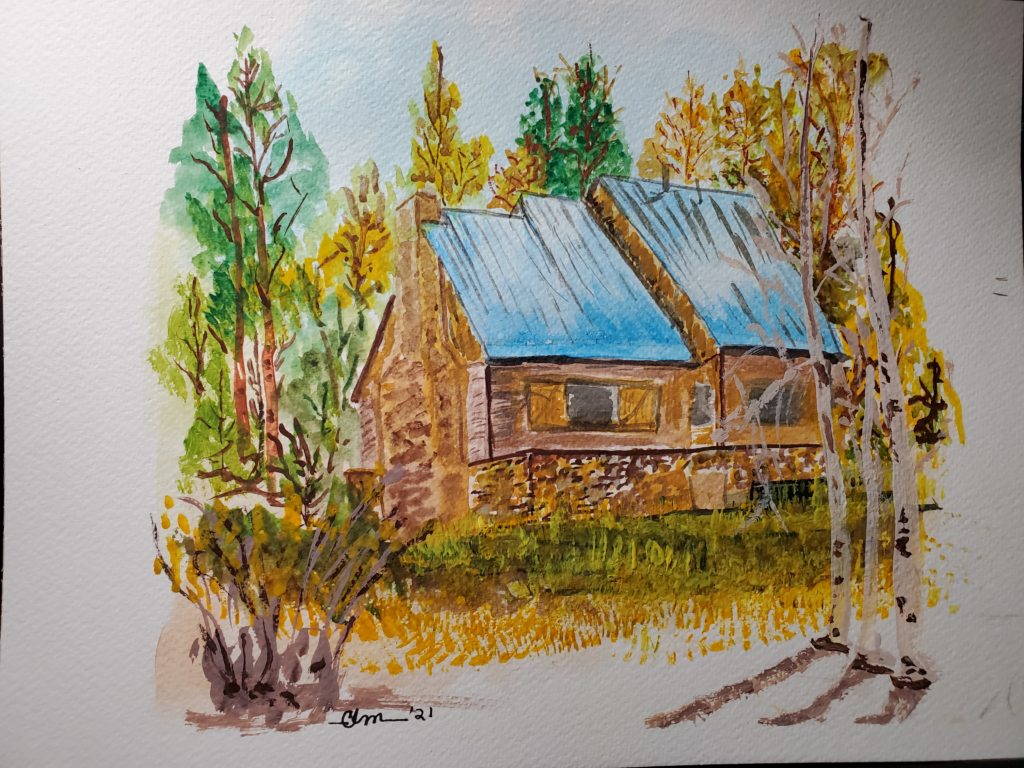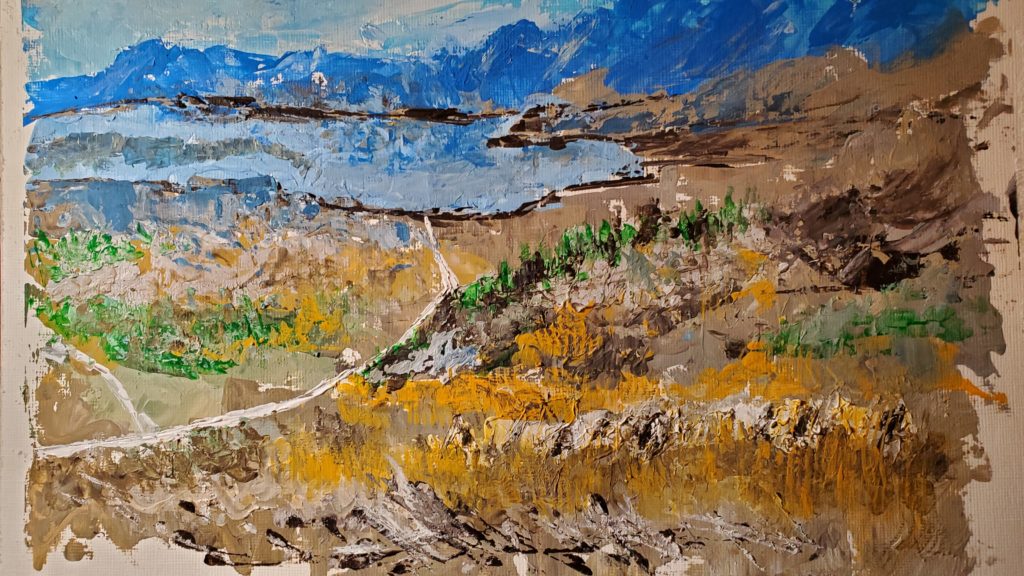 A trip to Twin Lakes in October 2019 inspired me to paint again and capture the beautiful colors God has created and watch His forest creatures.
I have not picked up a paint brush since 19?? Well, some time ago, too many life interruptions. I love to paint with oils and palette knife of different shapes and sizes. It is like spreading icing on a cake. Currently, I am registered in a few senior-type art classes learning how to work with watercolors, pencils and Gouache. These classes are offered through Well Connected , A Covia Community Service, coviaconnecti[email protected] and Art With Elders, artwithelders.org. All FREE!
By being part of the Zoom classes , magazine articles and joining local art galleries it will give me a chance to exhibit my artwork and chat with many other artists in the USA. Truly inspirational.
I hope to have videos available on my site as tutorial or at least demonstrate how I get from point A to point B, and so forth. So, browse and enjoy!